The new Euro Car Parts in Wembley is now officially opened as of Sunday 1st April. The new Wembley store is located 5 mins down the road from our old site on Hannah Close (just off Great Central Way). We will still be showing you the behind the scene process of how the new shop was made.
We worked very hard to fit the shop with a modern look and feel. The shop floors are even bigger than our old building, with 140 sq m to play about with to make the modern vision come true. The main aim of the new store was to make our customer experience much better, from having fast moving products on the shop floor to the layout of the shop to ensure customers can pick up their parts quickly and efficiently. We also wanted to look towards to future, so we installed two click and collect bays, this is where customers can use the iPads to search online for all our products. The shop will include some television monitors, where will showcase our latest products and deals, so customers that visit our store will always be in the loop.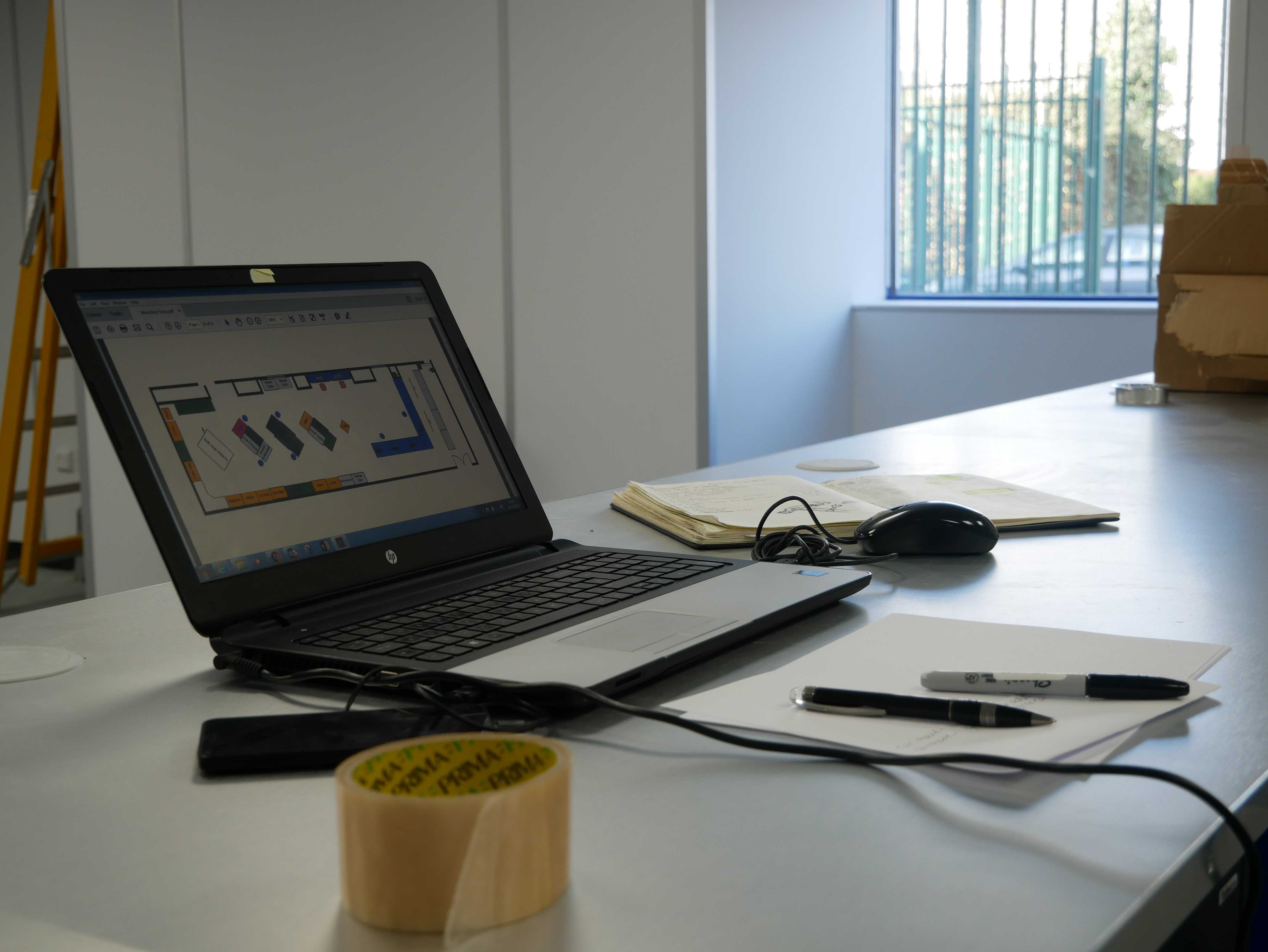 Take a look at one of the very first stages of the store, all that was in place was the lights and electrical points.  After that, we began to build our counter area; this is where our customers will be greeted by the members of staff.
Once the lights and the counter were complete, we were visited by our friends at Auto Finesse who hooked us up with a brand new stand for the essential Auto Finesse products which include the ever so popular Auto Finesse Aqua Coat Hydrophobic Rinse. The new stand has a vintage wooden finish and looks absolutely fabulous in our new store.
Shortly after, work on the rest of the stock displays began. The shop displays are finished off with our glow up logo. This is where we started to select the fun and exciting products to go on to the shop floor such as the Jelly Belly Very Cherry Air Freshener.
Make sure you keep an eye out next week, where we will give you the final view of the new Wembley. Or you could always come down and have a look for yourself!