New car releases make for an exciting time in the motoring world. We see teaser images from the manufacturers, rumours about the engine size, the power and the top speed and – of course – the incredible prices demanded for the latest supercars that only footballers and Hollywood actors could ever afford.
Of course, it's not all about Lamborghinis, Aston Martins and Ferraris, as we still get plenty of stories about new family cars and models that everyone can afford – not only to buy, but to run on a daily basis too.
From the perspective of someone looking to buy themselves a brand new car there are a few things you might look at – fuel consumption, how many miles to the gallon, the insurance cost and the spec inside. These factors can make or break a car far better than the reviews on shows like Top Gear ever could.
We don't all earn footballer salaries and this means that new car releases can be just as exciting at the lower end of the market as they can at the high end, so in our latest guide to some of the new cars available to buy in 2016 – a year that is already proving to be more exciting than 2015 was from a new release perspective – we'll take a look at a new economic model, a new luxury model and an exciting sports car too.
The latest new car releases:
The 2016 Mercedes E-Class
Having been given a fresh new look the Mercedes E-Class is back with a bang in 2016. It was first unveiled at this year's Detroit Motor Show and since then orders have been flooding in to Mercedes dealerships.
Like most new cars coming out of Germany the new E-Class has been given a modern makeover with all new interior and plenty of technology to play with. The new model is based around the popular S-Class making it far lighter than its predecessor.
Most Mercedes models now feature the larger grille with a solid three-pronged logo in the centre, distinguishing the British models from the others across Europe. Mercedes are also particularly proud of their "stardust effect" LED lights which are used in the E-Class for the very first time in 2016.
Controls on the steering wheel have been brought right up to date with smartphone-style touchscreen features, with optional wood and leather interior styling options; while the new advanced braking system is fitted as standard.
There will be two engine options available when the E-Class first goes on sale – a 2-litre four cylinder petrol and a 2-litre diesel – with more to follow later in the year along with estate and hybrid models.
Starting price: £39,935
Engine size: 195bhp
0-60mph: 7.3 seconds
Economy: 72.4mpg
The 2016 Volkswagen Up Turbo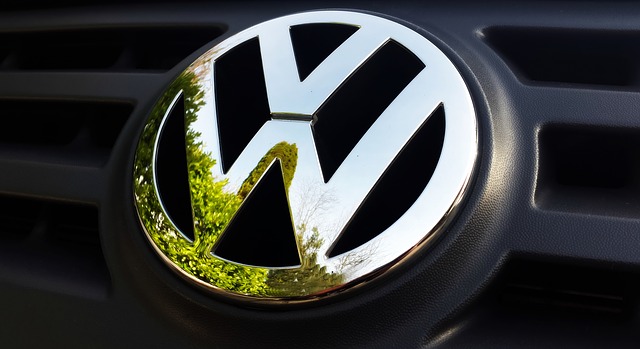 City cars have been among the most popular in the past few years, helping people to save money on fuel, tax, insurance and – in the case of those living and driving in London – the congestion charge.
The latest edition of the Volkswagen Up was unveiled in Geneva earlier this year and it's been given a bit of a makeover to improve the all-important efficiency, styling and performance. Don't worry it hasn't moved away from its city car roots, but it now offers a 1-litre TSI model with a little extra oomph.
From a styling perspective owners will now get daytime running lights as standard, perfect for those who have been victims of accidents where drivers haven't seen smaller models like the Up when pulling out of a junction. In fact, the new Up has been given a full refresh on the exterior with new bumpers, rear lights and mirrors; plus sleeker fog lights for a sportier look.
Inside you're still unlikely to get a full adult family of four in with room to spare, but you do get air conditioning, multi-function steering wheel, dashboard colours to choose from, three roof colours and two interior styling options. If you want to pay a little extra you can even have ambient interior lighting!
In terms of tech and gadgets you get the standard remote central locking along with a USB port, 5-inch display and hands free stereo in the Move Up models, enabling you to use your phone through the stereo system.
Starting Price: £8,945
Engine size: 89bhp
0-60mph: 10 seconds
Economy: 64.2mpg
The 2016 Ford GT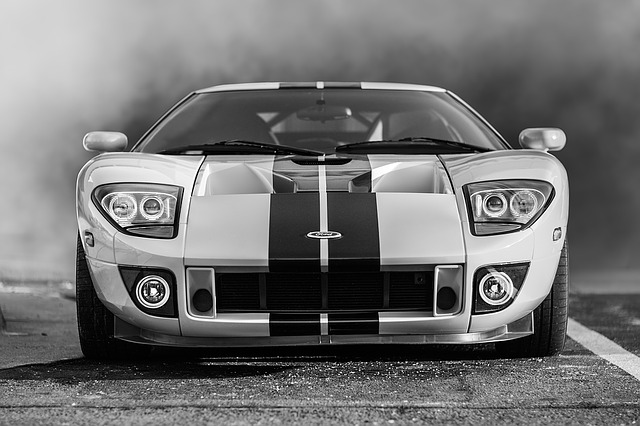 Ford are having a great time of things recently with the ongoing success of models such as the Focus ST and Fiesta ST. Now, having poured so much sporting know-how into their smaller models they've gone back to "the Daddy" and released a brand new Ford GT supercar for 2016.
According to the press the latest version has been designed to showcase Ford's performance, aerodynamics and carbon-fibre construction technologies; making the new Ford GT far superior to the most recent model released back in 2005.
Over the next couple of years Ford will only be releasing 500 GTs, many of which will never hit the tarmac here in the UK. The new model will go on sale in 2016 as a tribute to the original GT40 that won in Le Mans back in 1956.
The carbon-fibre body ensures that the latest GT is one of the lightest ever produced, and they've even saved weight on the 20-inch wheels. Under the bonnet the new model will have a 3.5-litre V6 petrol engine with two turbochargers generating around 600bhp and a top speed of more than 200mph – a genuine tribute to the historic Le Mans winner.
You don't get a great deal of technology inside the GT – but when you're handling this monster that's probably a good thing! While Ferrari look to incorporate every technological development they've worked on into their cars, Ford give you exactly what you need and nothing more.
Owners will get stylish leather seats, sat nav, climate control and four interior colour options (you get a choice of eight paint jobs on the outside). Possibly the best option, however, is the choice of matte or gloss carbon-fibre on the spoiler.
Starting Price: £200,000
Engine size: 600bhp
0-60mph: 3 seconds
Economy: 18 mpg
For more new car releases, motoring news from around the UK and coverage of the Formula One World Championship, come back and visit us on the Euro Car Parts blog soon.
Should you need any advice on choosing new car parts for your existing car then get in touch with us or visit your local branch where staff will be happy to help.