Father's Day is fast approaching, and like clockwork, we all start to wonder again, 'just what do I get dad this year?!'  Well, don't fret, we've put together the ultimate gift guide for the car fanatic father. We've included everything from tools to accessories, so there's a car gift out there to suit every budget.
Cool Boxes & Refrigerators
Does your dad enjoy clocking up the miles on long summer drives? With Father's Day celebrated on 20th June this year, it's the perfect time to find him a present that will help keep him prepared for a proper day out or even a trip away.
If your pop likes to keep his food and drinks cool on a road trip, then the perfect present is a Redwood 24 Can Cool Bag, which is great at shielding the goodies inside it from the heat either with or without using ice, and has capacity to hold up to 14 litres. Maybe your dad likes a spot of tech when it comes to a pit stop, but space in his car is a little tight? With this in mind we recommend the 8L Electric Travel Coolbox (warm/cool). With a built-in thermoelectric system it can keep its contents cool or warm, so any picnic packed will stay at the perfect temperature, and it's compact enough to be strapped into the passenger seat. Meanwhile, at the most heavy-duty end of the mobile chiller market is the Portable Fridge range, which features the Compressor Refrigerator 18L and the Portable Fridge 37L. They're ideal for dads who like to explore, and are compatible not just with cars, but with trucks, RVs and extreme off-road vehicles.
Gifts for DIY Mechanics
Does your dad dabble in amateur mechanics? For the man who likes to take care of his own car, we can recommend a whole host of tools to make it even easier for him to tinker with his motor.
A gift that ticks a lot of boxes for car lovers is the Top Tech Combination Home Mechanics Kit, which not only provides a two ton trolley jack for lifting a car up and two wheel chocks to keep it in place, but also a pair of work gloves and some knee pads for protection and comfort. If he's serious about his hobby, then an immaculately stocked Siegen Tool Kit or Tool Tray can come in handy, and will make hopefully make sure that he's got the resources to resolve any problem that he sets his mind to. When it comes to getting out the hardware, the high powered amtech 18V 3Ah Li-Ion Cordless ½ inch Impact Wrench is a worthy investment, excellent for both automotive and engineering purposes.
Dad's Favourite Car Accessories
When it comes to accessorising a car, every driver has their own style. Some know exactly where everything is, while others keep a whole host of knick-knacks dotted around their vehicle, and then there are drivers who have a constant rotation of accessories depending on their mood, or the season.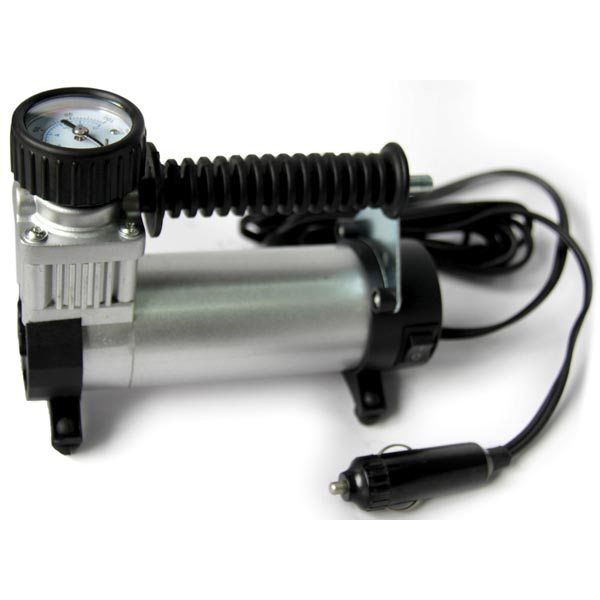 When in doubt, a pocket-sized piece of kit to go in the car is a great choice for the dad who seems to have everything. At times like this we suggest you first think of the contents of his glove-box, and make sure that there's always a helpful torch to hand, such as the Ring Ultra Blue Pocket Lamp, which packs quite the punch, and has a magnetic clip which can be stuck to a surface to ensure that it doesn't go missing. An essential car gift that is often forgotten about these days (due to an increase in mobile battery life) is an emergency phone charging device. An Aftermarket 2600 mAH Power Bank will ensure that your dad never runs out of juice. Another great piece of equipment that would be make an excellent ever-present in your dad's boot is a Streetwize Sahara Metal Air Compressor – it's not just a gift that rapidly refills the tyres (on any vehicle), but also won't let him down.
Looking for even more gift ideas for Father's Day? Here at Euro Car Parts, we stock over 130,000 products from industry-leading brands, suitable for every make and model. Shop now or explore our other blogs for more tips and advice.