Euro Car Parts stock a huge range of wiper blades, so we know a thing or two about which ones are right for your car make and model. Some people know the most suitable blades for their car and might even have their favourite manufacturer, but others know little more than their purpose.
Whichever category you fall into, we've created this handy guide to wiper blades so that you can understand the different types on the market and when you should be changing them. Then, when you're ready, you can browse compatible wiper blades here using our online Fast Finder tool.
What Types of Blades Are There?
Standard Blades – These types of standard wiper blades are still common on modern cars but they are slowly in decline as more modern blades are introduced. They are available in 10 inch to 28 inch and they can easily be replaced for newer models. If you fancy upgrading then it is worth speaking to an expert as you may need a new motor, wiper arms and re-wiring.
Spoiler Type Wiper Blade – These blades have a full spoiler that runs the length of the blade, usually on the driver's side. This helps the blade to keep as close to the screen as possible in strong winds, similarly to how a car spoiler holds the rear of the vehicle down onto the road. It is attached to the vehicle by a hook-shaped wiper arm fitting.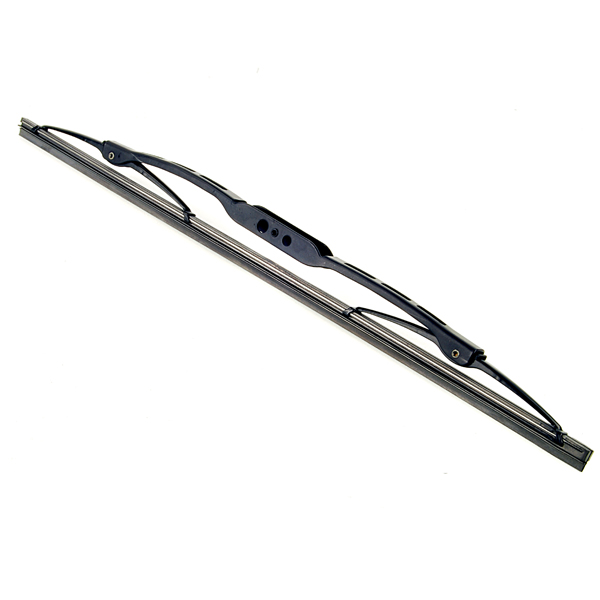 Flat Wiper Blade Upgrade – These flatter wiper blades are now becoming more common on new vehicles. They don't have a metal 'coat hanger' like many other blades but they do have a tensioned metal strip running within the rubber structure of the blade which is flatter and reduces wind noise. The blade itself is smaller which means that the driver has a wider field of vision and the internal metal strip has a built in spoiler to hold it to the windscreen when in use.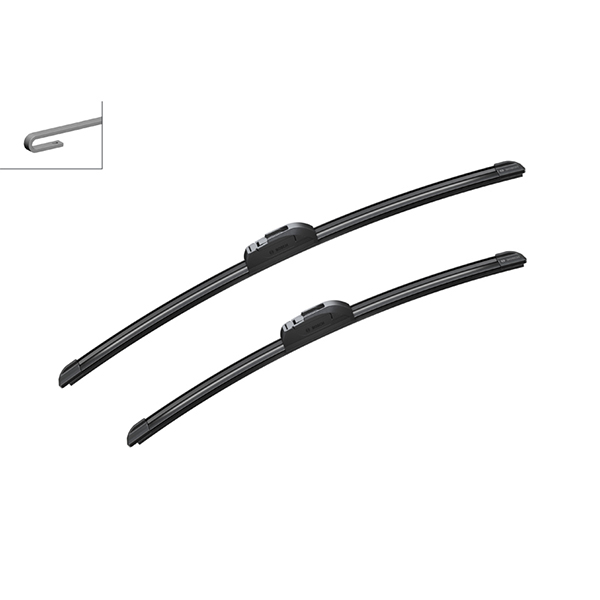 Flat Wiper Blades – These types of blades include the same features as the Flat Wiper Blade Upgrade, however they can only be replaced with a similar type of flat blade.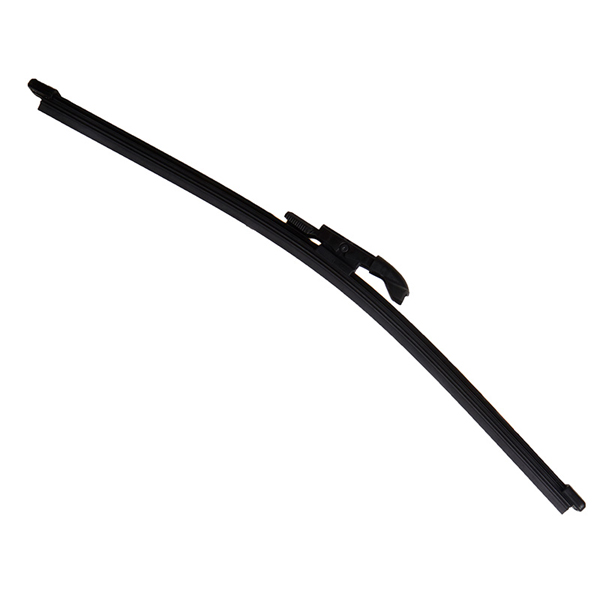 Specific Fit Wiper Blades – These are designed to fit specific vehicles. Many rear blades need to be replaced with this type of wiper blade.
When Should I Change My Blades?
Over time your wiper blades will start to produce visible or audible signs of wear and tear. If you don't know what you're looking for specifically, then this rough guide will help you:
Every 12 months
When they are shaking and making noise on the windscreen when in use
Visible signs of damage or wear when you run your finger down the blade
When they leave streaks on your windscreen
You can find out how to change wiper blades here in our YouTube video.
What Brands of Wiper Blades Should I Use?
Bosch Aerotwin wiper blades come highly recommended. They are easy to fit, quiet on dry windscreens and look neat on the car. Other brands such as Champion Contract are great at wiping and creating a clear windscreen although it is possible to make the mistake of fitting the blade the wrong way round. The Valeo Silencio XTRM has also been put forward as one of the best but does have the tendency to leave fine lines on the windscreen.
How we can help you:
Use our online Fast Finder tool to enter your car details and we'll help you to find the right wiper blades for your car.
Alternatively you can call us on 0203 474 0500, we're always on hand to help or you can come and visit us in store.