When autumn turns into winter, this is when the most car maintenance is needed. Whether it's cold, wet or damp, winter conditions mean you should carry out regular checks on your vehicle, to make sure it's safe to drive, and protect it from the damaging effects of the weather. These seasonal checks include things like testing your breaks, ensuring your windscreen wipers are working and fitting winter tyres, to give you more grip. In addition to these tips, we've created an expert guide to help you protect your car this winter, whatever the weather.
1. Clear Your Windscreen
Visibility on the road is key at all times, but in the winter months – due to extra potential hazards like snow, heavy rain and black ice – it's even more important.
With these conditions and the unpredictable weather, your windscreen will need special attention during the winter. As the temperature drops, it can often freeze, and your view of the road will be limited. The easiest way to clean your windscreen is by using de-icer – just use a few sprays on the glass, and the ice will start to melt away.
If you're impacted by other visibility issues, apply a rain repellent to your windscreen. This will help make sure that any water and dirt simply roll off.  Finally, don't forget to check your windscreen wipers are in full working condition.
2. Scrape The Snow Off
When you're thinking about protecting your car in winter, remember that snow can appear in an instant. With this in mind, it's a good idea to keep a scraper in your car.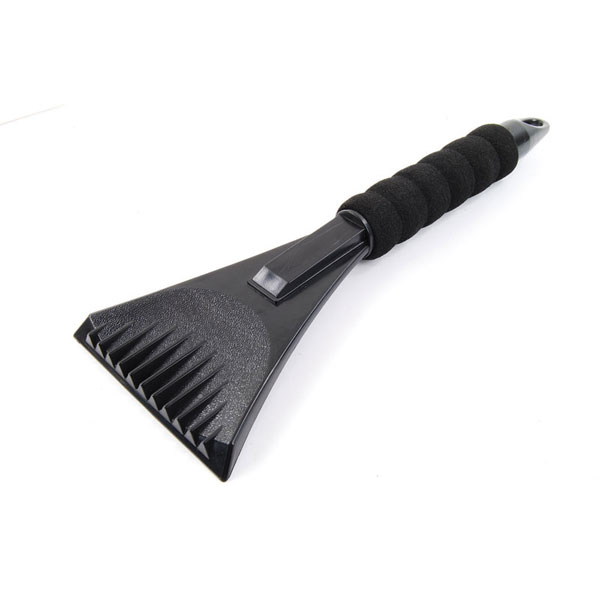 Scrapers are a great way to quickly clear a large amount of snow or debris, but be careful of how much pressure you apply, as it can leave scratches on your vehicle's paintwork. This is why we recommend using a rubber scraper, or even a heated scraper which will melt away any thick snow, making it easier to scrape it away.
3. Wash Your Car In The Winter
Throughout the coldest months of the year, you should try and keep your car spotless. Regularly washing your car in winter helps to protect the bodywork and paint, preventing any paint corrosion or rust caused by the salty rain water. Car shampoos will take the majority of the grime and dirt off your car with a two bucket wash. A layer of wax polish can be added for shine and to bring the colour back.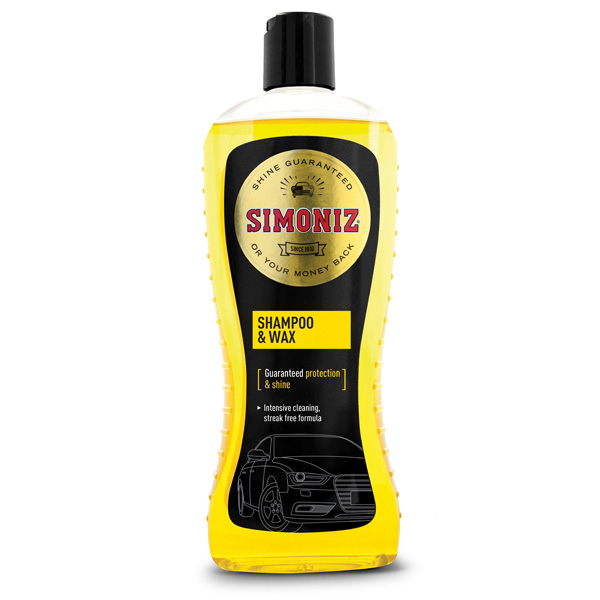 4. Protect Your Car's Paintwork
In addition to regular washing, to protect the exterior from rust or fading use a clay bar, this will help remove salt and particles off the lacquer and paint giving it a thorough clean. In addition, by applying a ceramic coat to each body panel, you'll be able to bead off any raindrops, preventing them from settling on your paintwork.
When you're maintaining your car, you should always remember to treat all of the bodywork – this includes the less visible parts, such as the wheel arches, where salt and grit can gather causing them to rust.
5. Wash Your Wheels
Keep your wheels in prime condition through winter because this is the time of year when salt, dirt and break dust can get trapped in between grooves, spikes and design holes. This debris can damage alloys and tyres, making it more difficult to drive in the rain or on icy surfaces.
One of the best ways to avoid this damage is to use wheel wax or a wheel cleaner. All you need to do is spray it onto your wheels and then brush it off using a wheel thistle brush. As the cleaner flows off, the salt and grime will follow, leaving your alloys shining.
A sealant can also prevent salt and moisture from damaging alloys, by working as an overcoating agent. Plus, sealant performs a similar role for tyres, when it's spread as a dressing on top of the rubber, keeping it clean.
6. Wipe The Moisture Away
Once you've finished washing your car's exterior, make sure you haven't left any excess moisture behind. Drying towels are perfect for finishing up the cleaning process, due to their soft microfibre composition. This means that they're absorbent and won't scratch the paintwork or panels, and come in various sizes so a bigger one can help speed up the drying process. 
7. Protect The Interior Of Your Car
Winter is one of the toughest times for keeping a car's interior clean, and on days when it's wet and muddy outside, that's when you're most likely to bring dirt in.
To keep the carpet clean, we recommend laying a car mat on top of your car's floor. These rubber mats will stop your wet shoes from potentially slipping while you're driving and are easy to clean any muck off.
8. Keep The Upholstery Clean
It's a straightforward process keeping your car seats and other covered interior components clean throughout the coldest months. You should use a leather cleaner which can be rubbed into the material, and will keep your interior looking new and fresh.
Fabric interior cleaners are also available, which work well on non-leather interiors. They're perfect for removing stains and can deep clean the fabric, removing any dust or pollen.
9. Cover Up Your Car
Car covers provide another great way of keeping your vehicle safe from the elements. They're available in a wide range of sizes, which makes them suitable for all makes and models. A car cover wraps over the majority of a car, offering protection from rain and snow.
With winter approaching, now's the time to start getting prepared for protecting your car from the colder weather. Combine the knowledge you've learned from this guide with the right winter essentials for your car from Euro Car Parts.